---
Letter Train and Piano Activity Table is great value with multiple ways for babies to play
---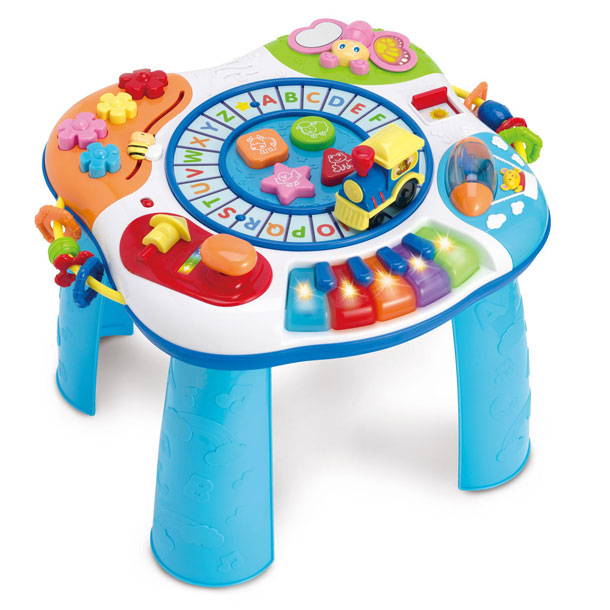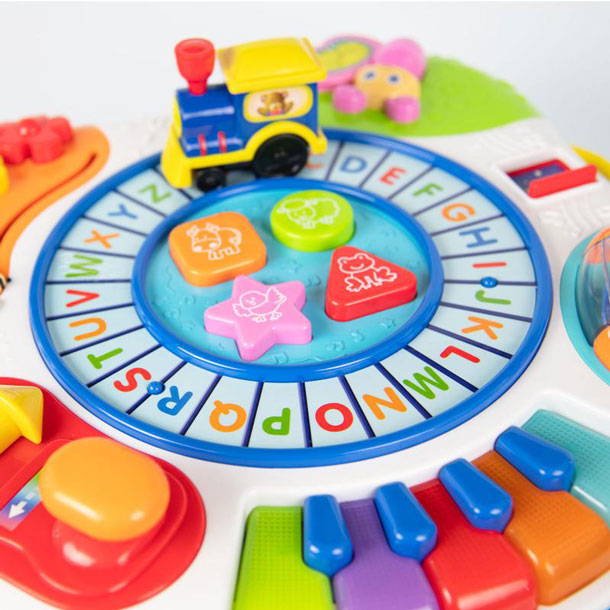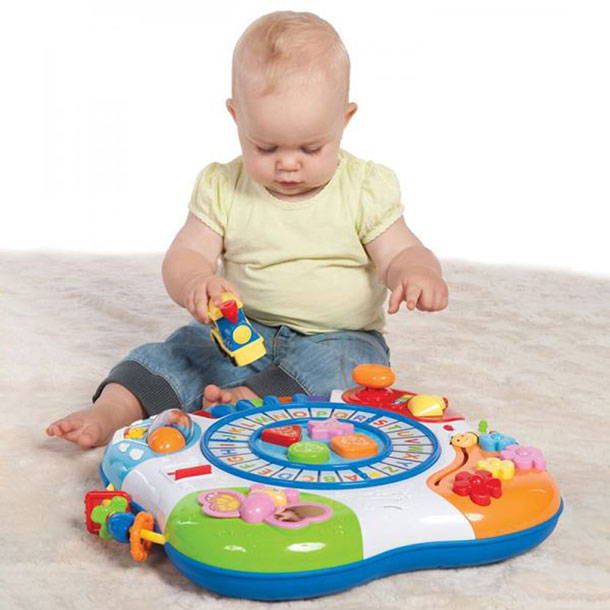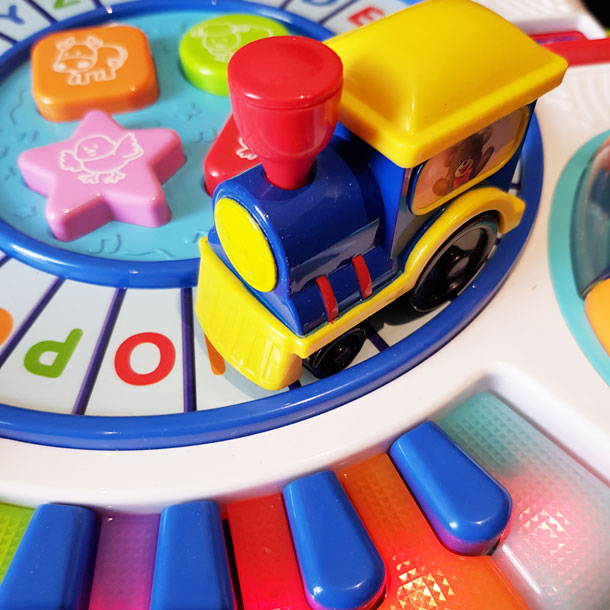 Activity Tables engage multiple senses
Activity tables for babies engage multiple senses and should develop important milestones whilst babies play.
The Letter Train and Piano Activity Table from Toy Universe has been reviewed to see if it provides good value for parents and excellent play value for babies.
The table comes in a sturdy box, which to be honest was pretty easy to open (which makes a nice change) the table is split into a table top and 4 legs when it arrives. The legs clicked in easily and being wide provide a good base even for early walkers who may want to use the table to lean on.
You can choose to attach the legs or leave them off and place the table top straight on the floor, a good option for parents whose babies are not standing.
Activities
Unfortunately we didn't have any baby toy testers available when this table arrived but we did give it to some older kids for a test run and it has some cool features :
A plastic train sits on the alphabet track and as you push it it activates a choo choo sound and the ABC song,
Center buttons play songs, describe animal types and shapes when pushed.
Small piano can be played and also lights up when the table is playing songs
On one corner is a flip flap butterfly which makes a fun opening sound and talks about butterflies
On the opposite corner is a rocket which makes a Choo Choo sound whn pulled and the throttle next to it makes a train engine sound.
The third corner has a spinning baloon which plays songs and makes a rainfall sound.
The final corner has four flowers which click on and off and play Here We Go Round the RaspBerry Bush song when pressed, the cute Bee is pushed along a track and talks about bees.
Finally a small window sets the "time" from day to night and says things like Good Morning and Good Night.
The table has some rings on each side for kids to move with different textures.
This table is certainly action packed, but I was relieved to see two volume settings as with all baby toys this activity table can be pretty "musically active". A auto shut off means you will save batteries and there's no need to turn it on and off.
---
---
Comments
---